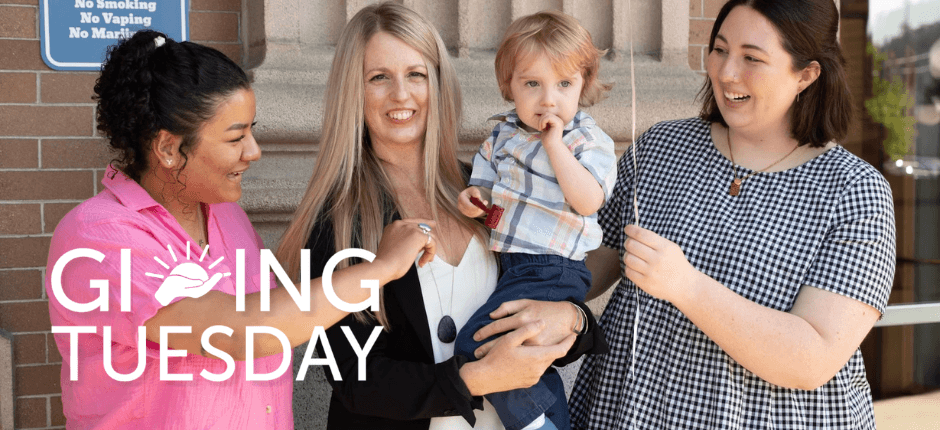 Choose Chilldre, Youth & Families on Giving Tuesday
By choosing to support Youthnet, you can make an impact to help preserve the wholeness of a family with:
- proper parenting support through child abuse prevention counseling and strategies
- wrap-around case management and care for a child/youth with while receiving foster care services
- healthy connections between biological and foster families throughout the reunification process
- and a young person with the financial foundation to live independently and productively after exiting foster care
Get started by customizing a personal fundraising page, that you can share with others on your social media, via email or text. You can even raise awareness and set a fundraising goal by incorporating and share your hobbies or passions in exchange for a gift made to your page; make it fun and personal to you!
Share that joy with others to get them excited about supporting something bigger than all of us. Chances are that your friends and family will be excited to join in and support too!
And remember to tag Youthnet in your Instagram (@youthnetfostercare) and Facebook posts so we can celebrate with you this season as you #UNSELFIE.
---
RELATED LINKS
Create Your Youthnet Fundraising Page for Giving Tuesday (Kindful)
1. Click "Support Us" or the link above
2. Follow the step-by-step guide in this video to create your "Team" or "Individual" page
Share Your Giving Tuesday Fundraising Page: Sample Social Media Messages (scroll to bottom-- and remember, tag Youthnet!)
What Are Some Ways I Can Participate on #GivingTuesday? (GENERAL)