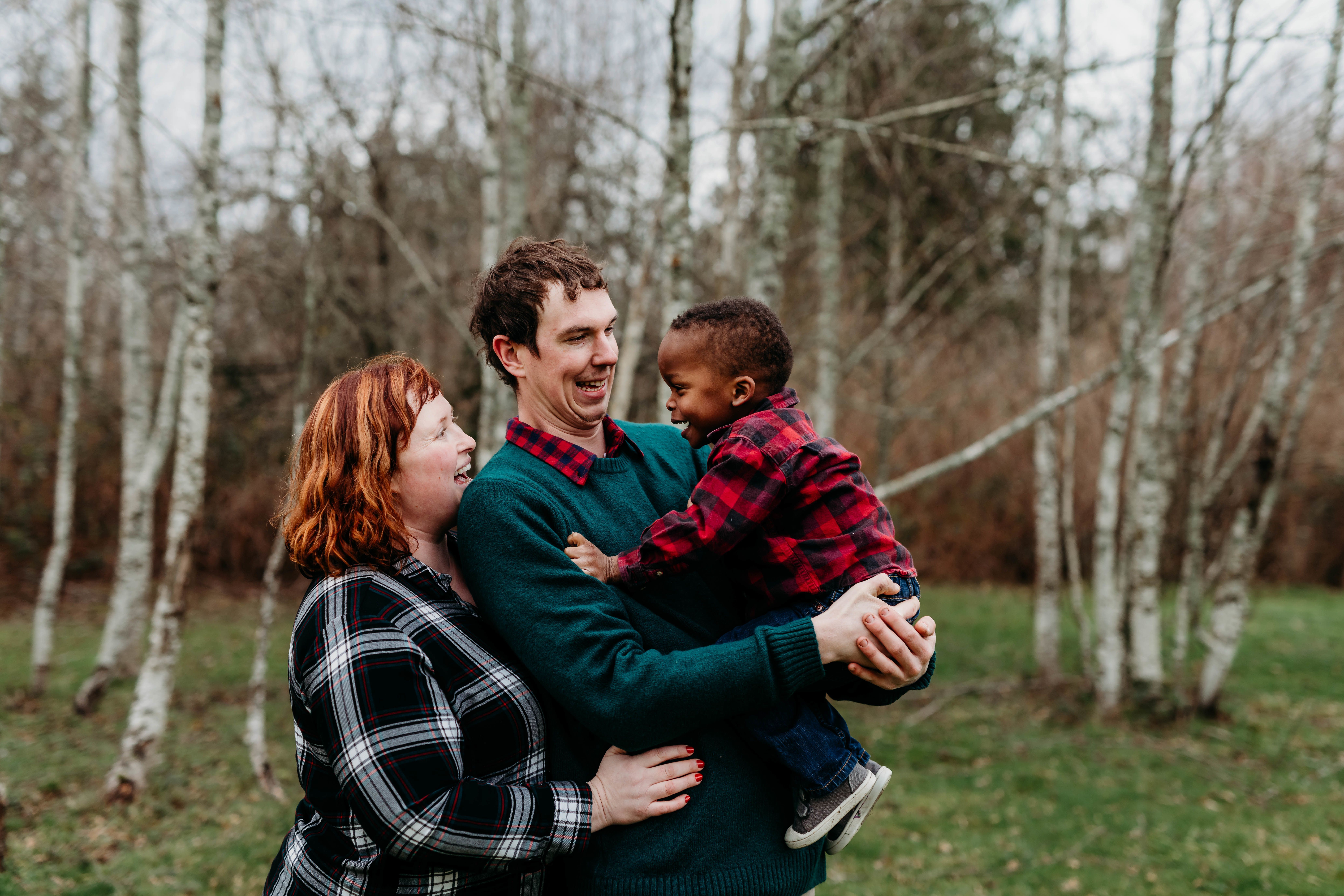 Ian and Allison found Youthnet in the fall of 2018. They had recently found out that they would not have biological children, and they heard about foster care as a way to help children in their community. From the very beginning, Ian and Allison had a desire to see families stay together. They knew that those involved in foster care needed support, and they wanted to lend a helping hand. Their original plan was to foster babies and toddlers, especially siblings.
The licensing process was relatively simple and by January of 2019 they were licensed with Youthnet. A couple days later they accepted placement of an infant and her two year old sibling. After a busy week, these children were able to return home. Though Ian and Allison were sad to see them leave, they believe in the importance of reunification. About two weeks later, Youthnet called Allison to explain that a 10 day old baby was in an Edmonds hospital and needed a foster home. Ian and Allison promptly drove from Skagit County to Edmonds to meet baby J and continued to visit until he was able to leave the hospital. Quickly, it was realized that J had family all over the US who wanted to be considered as caregivers. DCYF went through the lengthy process that's required in order to send a child to another state to live with family (called an ICPC). While this was in process, Allison stayed connected with these 10 family members through photos and monthly update letters. Over time it was determined that he would not be able to move in with his family members, and Ian and Allison agreed to be an adoptive family for him.
Although Ian and Allison were already fostering, working full time, and Allison was in school, they began providing respite and short term placements. They took placement of another infant, keeping in frequent contact with the baby's parents. A week later, COVID hit Washington State. Ian and Allison had two foster children under the age of two and needed to learn how to manage daily visitations over Zoom. Ian and Allison saw that the child's parents loved their son and needed someone to root for them. They enjoyed creating this special connection. He was eventually able to reunify with his parents. Baby J's adoption was finalized, and many people joined in to celebrate with the family over Zoom.
As Ian and Allison continued fostering and providing respites, they continued to expand their age range as well. One day Youthnet called with an emergent short-term placement need for a teen girl and her two year old daughter. Through this experience, Ian and Allison learned that they really enjoyed caring for teens, and at times this felt easier than caring for babies.
Ian and Allison have shown compassion, empathy towards biological families, an understanding of trauma, and willingness to try new strategies. They became one of Youthnet's go-to foster homes for emergent respite and short term placement needs. They began solely taking in older youth and youth who have challenging behaviors. They enjoy building relationships and have three teenagers who continue to remain in contact with them.
Ian and Allison now have placement of a preteen boy. They're supporting him and his parents and working on transitioning him back to his family.
Their three years of being licensed have rarely easy. However they believe that the reward of helping, providing physical safety and felt safety, as well as being a fun respite home for older teens makes it all worth it.
Learn more about becoming a foster parent at our next Online Foster Care Info Meeting: https://youthnetnw.net/programs-services/foster-care/info-meetings.html