You'll always know what's going on with our organization.
Just bookmark this page and check back often for the latest programs and events.
Everett Foster Care Info Meeting
Interested in fostering, or want to know more about foster care in general? Come meet Youthnet's foster care team and learn about current foster care issues, how kids and teens enter foster care, and what it looks like to become a foster parent or respite provider.
Training: A Journey Through Foster Care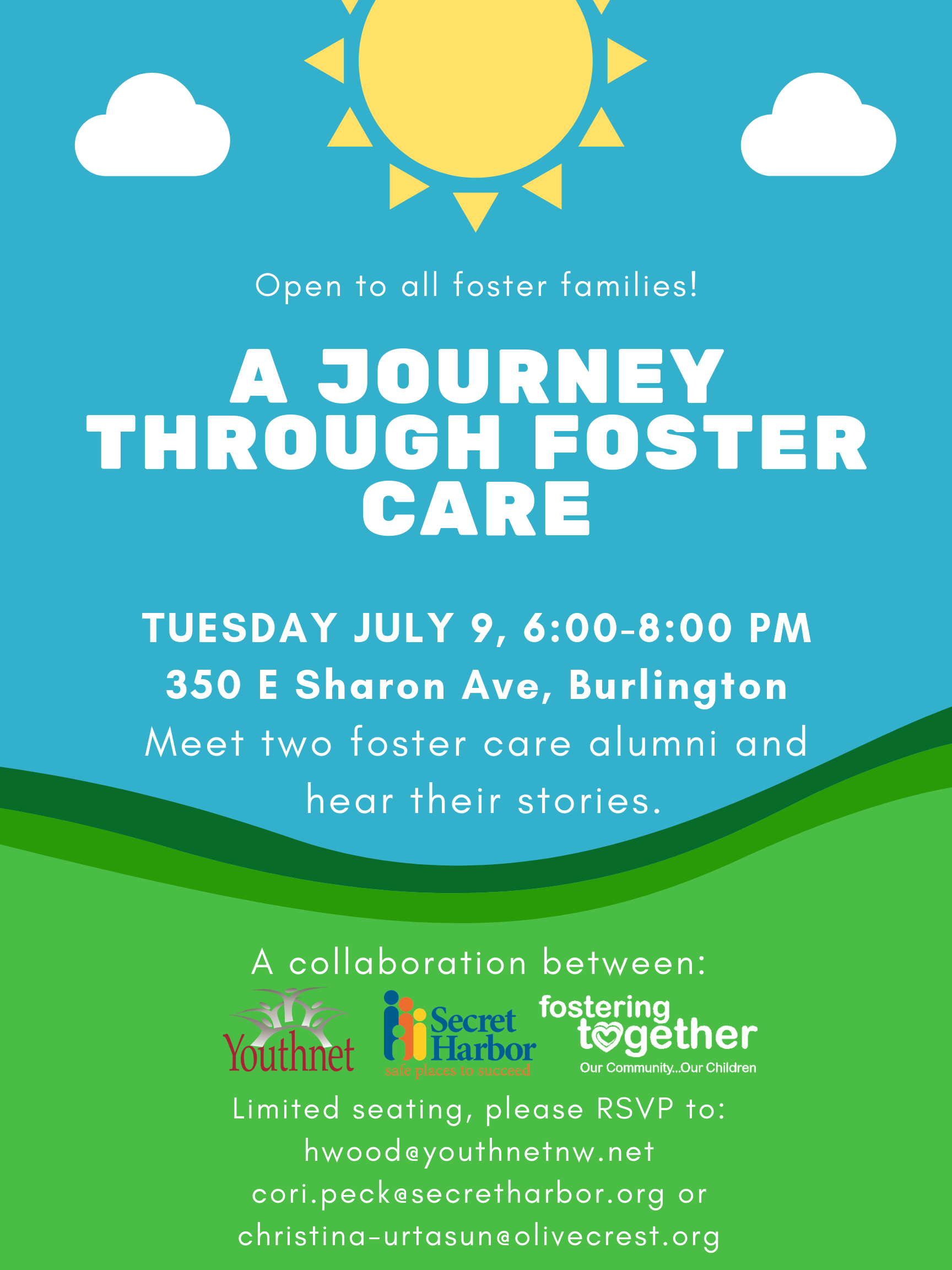 If you're a foster parent, or if you're in the process of becoming licensed, we have an exciting opportunity coming up on July 9th! Two foster care alumni will be sharing about their experiences within the foster care system and answering your questions. This event is a collaboration between Youthnet, Fostering Together, and Secret Harbor, and is open to all families!
Limited seating is available, and pizza will be provided. Please RSVP to hwood@youthnetnw.net or use the RSVP button on this page.