18th Annual Legacy of Caring Breakfast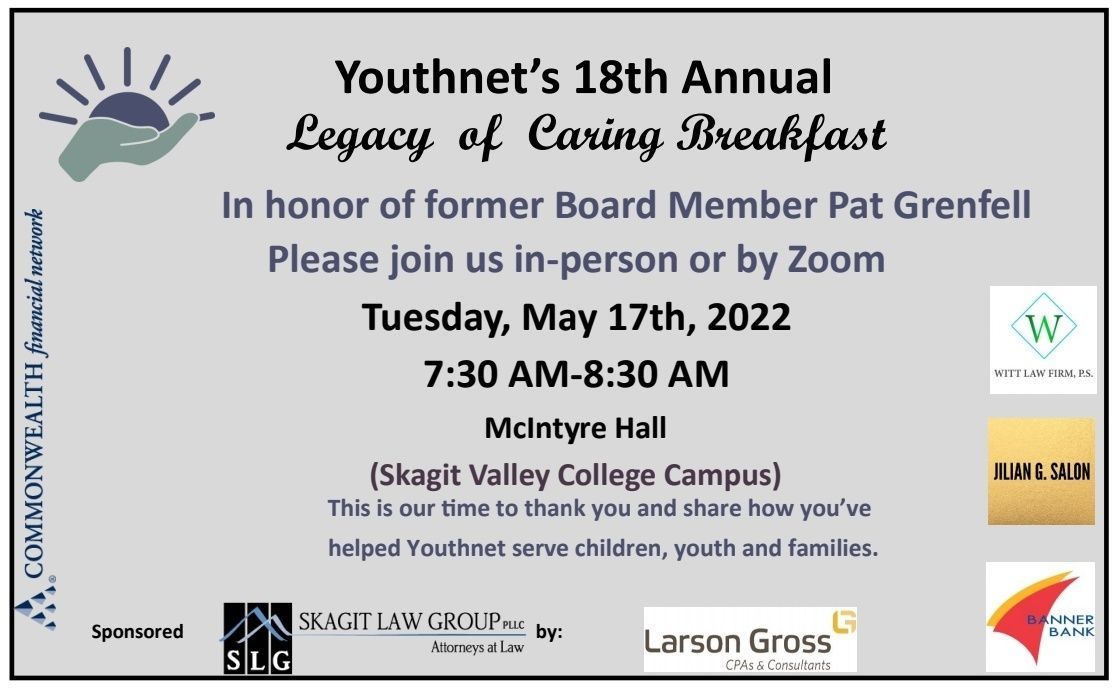 We're back and in-person! Please join us for our annual gathering of Youthnet supporters, staff, donors, Board Members, friends, children, youth and families served, and those we have yet to meet.
We are excited to be back in person at McIntyre Hall for our annual event. We have certainly missed all of you and are looking forward to seeing your faces, although you will still be required to wear a mask.
It's been a long two years and we hope everyone has come through the pandemic healthy and well. things at youthnet have changed and we have a lot to share. Thank you for hanging in there with us and helping us continue to serve the community with your dedication and contributions toward programs for children youth and famiiles.
As we transition back to in-person, we acknowledge that not everyone will be comfortable gathering together in shared space. We are therefore offering the option for you to attend the event remotely by Zoom. Just click on the link below to register and you will be able to join and watch from the comfort of your own space.