A huge THANK YOU to everyone who came to see us for our annual Legacy of Caring breakfast! We couldn't do what we do without our exceptional donor community, sponsors, Board of Directors, staff, and talented speakers! We're so happy that we were able to gather and share our experiences of foster care and fostering.
Photos from the 18th annual Legacy of Caring Breakfast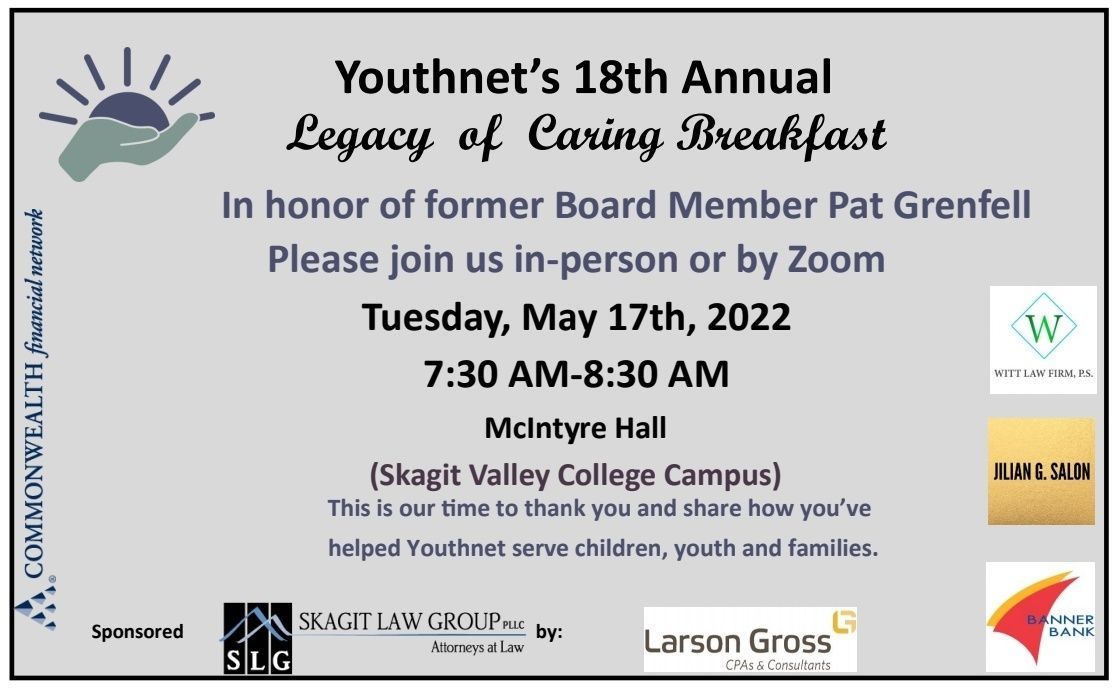 Please see the list of our Sponsors below. A huge thank you to them all for their ongoing support and advocacy for children, youth and families!