Youthnet's 17th Annual
Legacy of Caring "Virtual" Breakfast 
Thank you to everyone who joined us for our Virtual Event! your support, partnership, advocacy and giving are deeply appreciated. Thanks for caring for the children and families in our community and makingit possible for services to continue on their behalf.
In case you missed the Zoom, you can watch the presentation here. (Note: I started recording a few minutes late, so it begins with a speech in progress by Ross Baker our Emerson Academy Superintendent.)
Passcode:
m=1&PRBw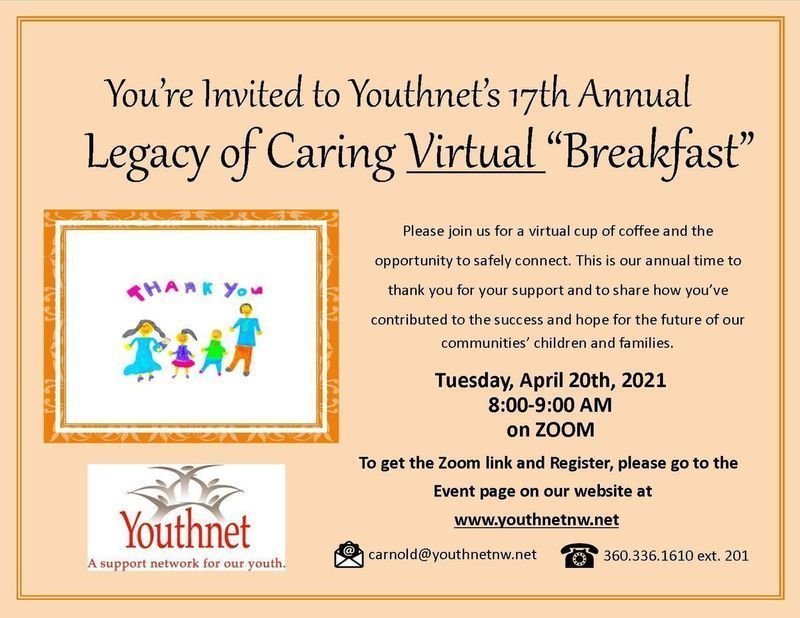 Please see the list of our Sponsors below. A huge thank you to them all for their ongoing support and advocacy for children, youth and families!