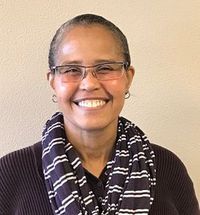 Carla Arnold, MSW, LCSW
Youthnet Executive Director
(360) 336-1610 ext. 201
carnold@youthnetnw.net
Carla began a career in child welfare after receiving her Bachelor's Degree in Psychology in 1985. After working in the field and realizing the many areas of need and with a desire to do more, she completed a Master's Degree in Social Work in 1993. Over the past 35 years Carla has worked with children, youth and families experiencing exceptional circumstances in both the public DCYF and private, non-profit sector and managed multiple foster care programs. In her current role as Executive Director at Youthnet, she continues to devote her professional life to the provision of caring and supportive services to her staff to achieve positive outcomes for youth and families and partnering with the community to help them build more healthy and successful lives.
Our board represents a cross-section of our community and has a passion for our organization and those we serve. The members work hard to ensure long-term sustainability of the organization and oversee that the funds raised directly affect those in need.
May Haley, President

Faculty, Skagit Valley College

Rebecca Carroll, Vice President

Sharon Schell

Co-Owner, Schell Design Group

Sharon joined the board in 2001 and is passionate about supporting at-risk youth and their families. A lifelong resident and business owner in Skagit County, she is a semi-retired partner in Schell Design Group. She enjoys exploring the beautiful Northwest, travel adventuring, growing dahlias, reading and spending time with her family and friends. It takes just one caring person to make a difference in the life of child. I feel privileged to serve on the board of directors and support Youthnet's powerful safety net for at-risk youth and their families.

Pat Grenfell

Joanne Jones

Joanne is a retired Anacortes High School Teacher. She is a very active volunteer in schools and community and has been a committed contributing Youthnet Board Member for an unprecedented 42 years!! In 2009, Joanne was the recipient of the Youthnet Legacy of Caring Award.

Janice Martin, Secretary

Retired
BS, Zoology Connecticut College
MS, Psychology Western Washington University
I am dedicated to bringing care, compassion and analytical skills to students, children and families facing challenges. During my career I served as Treatment then Executive Director of Skagit Youth Services which became Youthnet. Enjoying outdoor physical activities, creative art and gardening, now, in retirement.