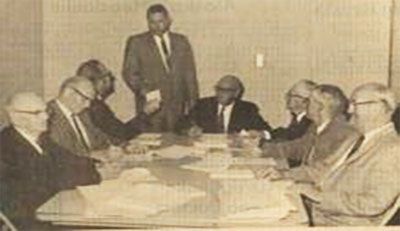 Youthnet was formed in 1969 by a group of Skagit County concerned citizens, representatives from the juvenile court, public schools, State Social and Health Services and other community agencies, to develop a structured residential program for youth transitioning from institutional care to community/home living. The agency incorporated under the name Skagit Group Ranch Homes and a group home for boys was established, followed by a home for girls. A major shift in State policy lead to phasing-out the group care system and in the late 1970's Youthnet started its first Foster Care homes.
In 1976 Skagit Alternative School, the now named Emerson High School first opened its doors to students. Located in Mt. Vernon, initially the school served the youth in the Agency's group homes but over time has expanded to serve Skagit County youth with divergent educational needs.
In the 1980's the agency expanded to provide additional counseling services to adjudicated youth and the name of the agency was changed in 1988 to Skagit Youth Services. In the 1990's the Agency also began offering Family Preservation Services to families who were at high risk of entering the foster care system and also helped to establish the Oasis Teen Shelter [operation of the shelter was transferred to the YMCA in 2002.]. In 1998 the agency changed its name to Youthnet.
In 2000 Youthnet began offering Independent & Transitional Living Skills training to Skagit County youth in foster care and juvenile justice systems, and at-risk families headed by young (teen) parents. The following year, services expanded to serve youth and families in the Region (Snohomish, Whatcom, Island and San Juan Counties). Programs that promoted mentoring for foster youth were added and in 2007 Youthnet was selected by the State to pilot the new Supplemental Educational Transitional Planning program for the Region, providing long term educational planning assistance to middle and high school aged youth in foster care. And, in 2009 Youthnet was selected as the provider for the new State Responsible Living Skills Program to provide foster home based independent living skills support to foster youth.
In 2006 Youthnet purchased its current central administration building in Mount Vernon. The purchase allowed, for the first time in Agency history, for agency programs to be provided in a single location.